Brain
: Hey, can I ask you a question?
Me
: Shoot.
Brain
: What's going to happen when humanity discovers alien life?
Me
: Go bat-sh*t crazy mostly. Then deny the crap out of it. Then go crazy again.
Brain
: No, seriously. I'm not talking about "Oh my god there is a fungus growing on a rock on mars! It's martian life! God put it there! Rabble rabble rabble," I'm talking about proper intelligent life.
Me
: You mean like E.T?
Brain
: Yeah. But less creepy puppet, more sentient bi-pedal human type creatures.
Me
: Hmm . . . well, if it's anything like Alien, it's not going to go well.
Brain
: Can you stop just referencing famous sci-fi films and actually put some thought into this. It's a legitimate question.
Me
: Alright fine. What's your question again?
Brain
: How do you think we, as a society, are going to react?
Me
: Well, I can tell you as an open-minded non-religious sci-fi fan, it's going to be awesome. But as a person who knows that we are one hell of an unstable planet with a lot of internal conflict, probably gonna go two ways.
Brain
: What are those?
Me
: Well, Reaction 1: It's going to open up a giant debate as to whether God was the creator or whether Darwin was right with his evolution theory.
Brain
: Yeah . . . that could get messy.
Me
: "Blood bath" would be quite an understatement.
Brain
: And reaction two?
Me
: Well, Reaction Two goes like this. *Ahem* "AAAAAAAAAAAAAAH ALIENS! OMGOMGOMG THERE ARE OTHER PEOPLE OUT THERE, HOLY SH*T, THEY ARE PROBABLY DANGEROUS, WE NEED TO BE ABLE TO DEFEND OURSELVES. HOW MANY MOTHERF**KIN' NUKES DO WE HAVE?! FIRE THEM ALL! FIRE THEM ALL RIGHT NOW! WE CAN'T RISK THEM LANDING AND TEACHING US THE SECRETS OF IMMORTALITY AND INTERSTELLAR FLIGHT! KILL IT! KILL IT WITH FIRE AND NUCLEAR WEAPONS!"
Brain
: Woah.
Me
: Yep.
Brain
: Don't you think that's a bit of an over-reaction.
Me
: Well admittedly I'm just predicting what America would do.
Brain
: Oh come on, America isn't that bad.
Me
: Well if it's not America, then you can bet there are going to be quite a few countries reacting like that.
Brain
:
What about Australia? How do you think we will react?
Me: Haha, we aren't going to give a single shit. Most likely we'll make the day into a public holiday and just get drunk while wearing funny alien hats. Nothing bad ever happens to Australia. Everyone just thinks we're a big desert full of kangaroos.
Brain
: Okay, so what happens if they try to contact us to see if we are intelligent too.
Me
: Who, America?
Brain
: What? No, the aliens.
Me
: Oh. Hmm. Well, if people like SETI have their way, then hopefully we can convince these (possibly friendly but probably not) creatures that we are worth keeping alive and befriending for mutual reasons. Then maybe they can come talk to us, give us the secrets of perpetual energy in exchange for a few cows, then we can be all like "See? God doesn't exists" and then the rest of the world can continue on like nothing interesting really happened.
Brain
: That doesn't sound fun.
Me
: The alternative is that we go to war with people besides ourselves.
Brain
: That
definitely
doesn't sound fun.
Me
: Look at it this way: The enemy of my enemy is my friend. If the aliens are enemies, then we're probably going to stop fighting each other for the first time ever and start working together to defend our planet.
Brain
: I doubt it would be that easy to stop racial prejudice.
Me
: Okay, who looks more menacing? These guys: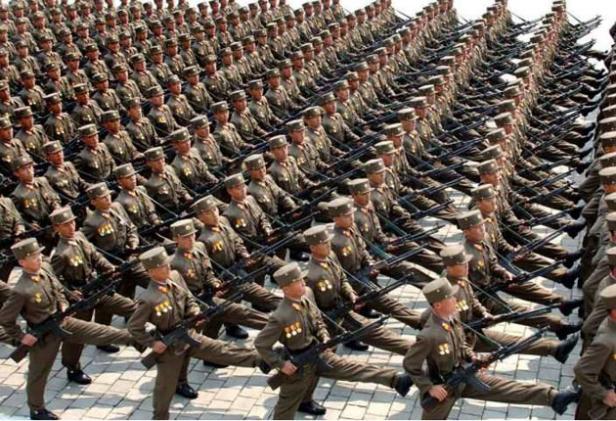 Me
: Or these guys: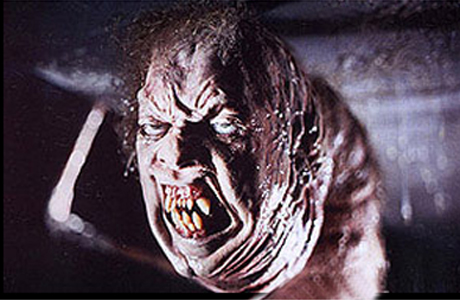 Brain
: . . .
Me
: See, I think the giant insectoids with razor sharp pincers are a bit more menacing than activists with guns.
Brain
: Oh come on! All of those are from movies or Doctor Who. Doctor Who for god sake!
Me
: Hey! Those stone angels were scary as f**k!
Brain
: Yes, but they are still FICTIONAL! It's highly unlikely that the first aliens we encounter will be stone creatures, giant insects, or . . . or . . .
Paul
.
Me
: Paul would be an awesome alien to meet first. We really need to meet a species who are smarter than us. Otherwise humanity is going to get one hell of a god-complex.
Brain
: Oh . . . my . . . god . . .
Me
: What?
Brain
: What if we are the most advanced species in the universe?!
Me
: Unlikely.
Brain
: But still possible!
Me
: If humans are the most intelligent species in the universe, I'm moving to a new universe.
Brain
: Why?
Me
: I would have hoped the super beings of all creation didn't create the Snuggie.
Brain
: . . . Oh snap.
*
Keep watching the skies people. And stop buying stupid crap like snuggies.